Leipzig, May 12th-14th 2023
Finally! The second Jester Wild Weekender is just around the corner. A whole weekend with lots of national and international record collectors and DJs playing non-stop rarities on original records.
Two nights, two days of pure energy and passion. A weekend full of R&B, Soul, Mod, Popcorn, Garage, Rockabilly, Exotica, Latin and Ska. Damn, how excited we are for the weekend. Be there and meet the Jester Wild Family!
HOW TO BUY WEEKEND TICKETS
As of now we only sell weekend tickets. If friday/saturday there are any tickets left, there might be purchased at the door.
To reserve your ticket(s) you just need to send us 30€ x the number of tickets you want via paypal (please friends & family, many thanks!) to dance@jesterwild.com
Please make sure you add the name(s) of the people coming, for door purposes. Shortly after that you will receive a confirmation email. That's all!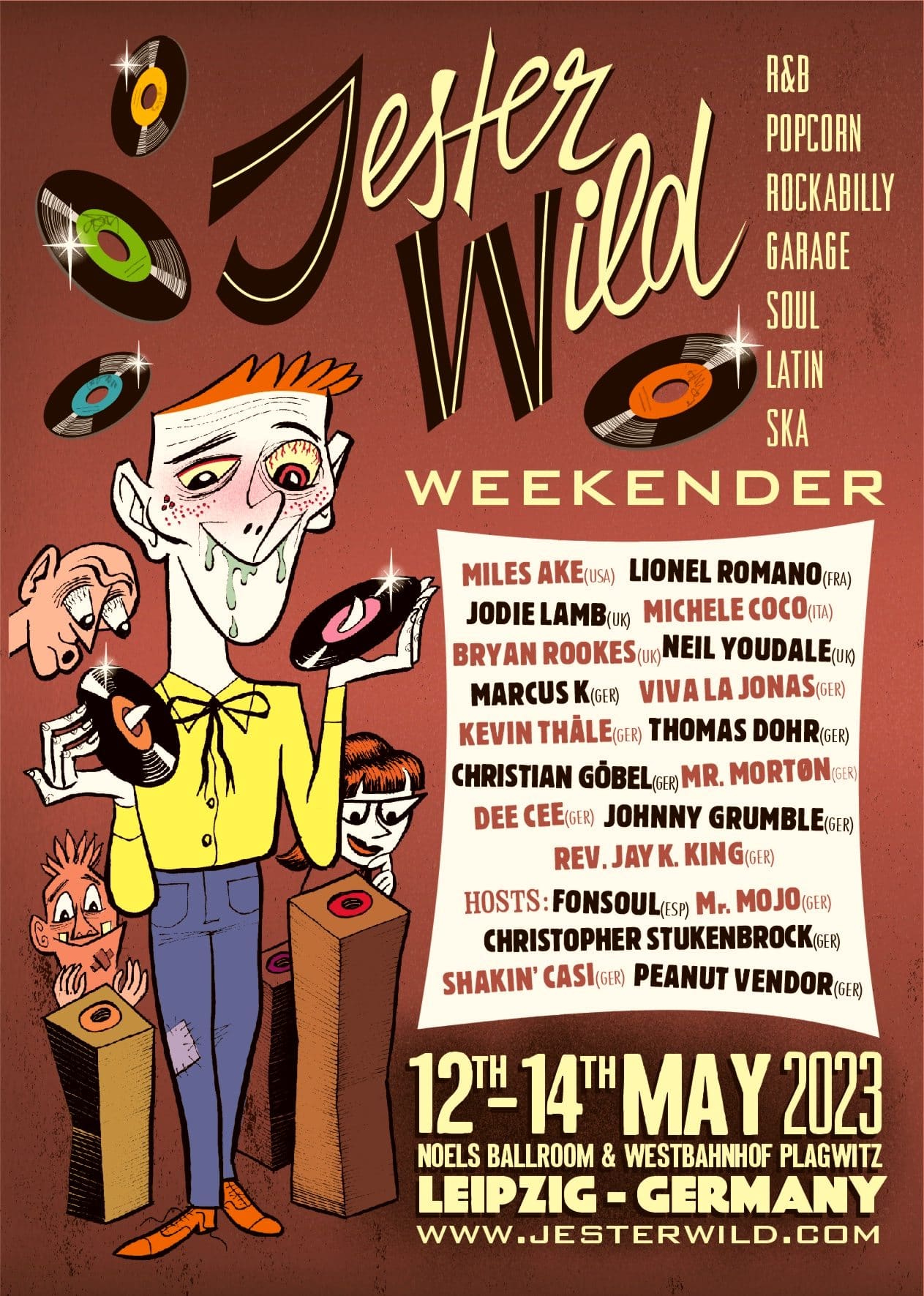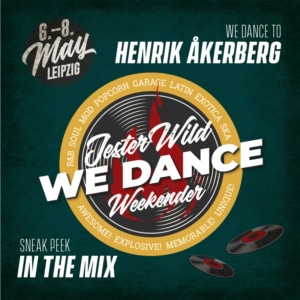 Get a little taste of our weekend in May 2022. Listen to this well arranged mix.
Listen now
We fill up our shows again