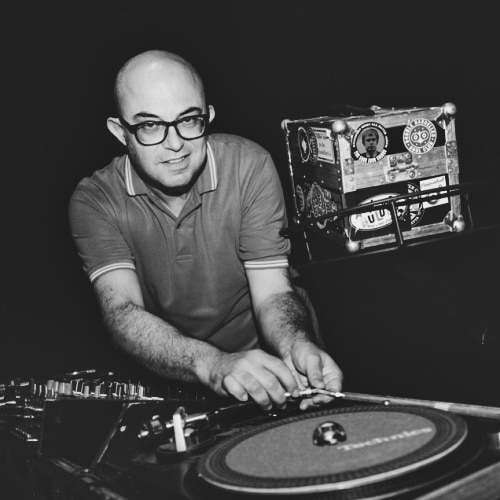 Fonsoul
DJ & Collector, Spain
Brief info
Hi, Alfonso from Barcelona speaking. Probably though some of you know me better as Fonsoul.
First, is a big pleasure being part of the Jester Wild team. I started working with Chris many years ago, when the site was delivering mixes nearly every month. Then late last year, Chris, Chrisso, Casi and I decided to go through with a weekender in Jester Wild hometown, Leipzig. We're very excited and hope you are too!
Then let me introduce myself. I was born in the 60s, started collecting in the 70s (Beatles and 60s bands), deep in the 80s (interested as well back then on many weird styles, Irish folk, German progressive etc.) I was playing on Indy bands in the 90s, and started collecting Afro-American music on original 7" format and shortly after DJing in the early 00s. Got in touch with the mods and the Soulies in my area first and from the whole country later, so ended up punting and later playing in almost all the Spanish clubs, rallies and weekenders.
Finally, in the present decade I've started being called to play my records abroad, Germany, France, Italy, Switzerland, Sweden, Denmark, Greece and UK
I like many styles (50s & 60s R&B, 60s soul, Boogaloo, Early Funk, MOD Jazz, Ska etc.) so you can expect eclectic/open-minded sets always with the focus on the dance floor. Bring your dancing shoes and see you there!