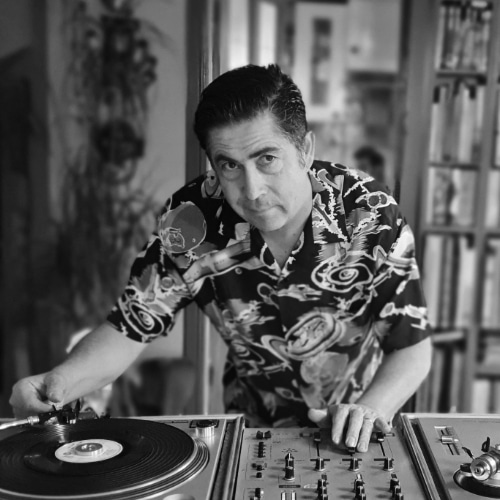 Bryan Rookes
DJ & Collector, UK
Brief info
Ever since I can remember I've always had an insatiable appetite for collecting obscure rare 45s from that 50s & 60s golden age. Passionate in overseas travel I am a keen photographer and love to go diggin' for vinyl in those far-flung places where a mask, antihistamines and inhalers are always close by!
In addition to promoting many years of successful live gigs at the Tunnels, Bristol, I am also the founder and the resident DJ of 'Catch My Drift' and 'Jewels in the Crown' playing regular monthly gigs in the South West.
Personal highlights for me include regular DJ sets at many International festivals including The New England Shake Up and Glastonbury. Really looking forward to being part of the superb Jesters Wild team at this amazing weekender and sharing decks with some incredible DJs. I always strive to push the boundaries keeping the scene fresh and vibrant.
Be ready to move your feet and feed your soul.